So This week, Sarah at Not so silent Mommy participated in
Kate from Kate takes 5's Listography
about the 5 best decisions you have made. You can check out Sarah's spin here @
Not So Silent Mommy: Listography ~Best Decisions I've made
and participate via Kate's Blog Here @
Kate Takes 5 Listography
,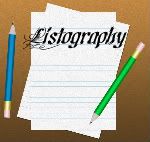 "/>
but of course you shouldn't do that until you have read MINE!! Hehe!
So here is my spin, I thought I would list the 5 best decisions I have made to improve my health....
1. Put my health FIRST - Just before my 29th birthday I realized just how yuck I felt, so I decided that in order to be able to keep up the busy life of raising 3 boys I HAD to be healthy! I had to make a mental choice to stop making excuses and start making plans! I wanted to be able to run, play, and be a crazy a monkey with my boys, after all, being a Mom is a chance at a second childhood, isn't it?
2. Get out and WALK - This was the first form of exercise I committed to and it make me feel great, lead to more intense running and eventually the GYM!
3. Go Clean - Although I guess this decision was heavily influenced by my little guys sickness, it is one that made a HUGE change in my life. Clean, real, foods increase your energy and help you drop pounds really fast!
4. Get a personal trainer - I feel lucky enough to have been able to work out 2 times a week with a trainer for almost 7 months. The time I spent with my trainer taught me so much about what I can accomplish and what I really am capable of. Plus I lost a LOT of weight!
5. The proverbial icing on the cake - Isagenix! OK I am sorry if you are sick of hearing about this amazing product, but I just can't help it. The 30 day cleanse got rid of my last 15 lbs, boosted my energy levels to new heights and I continue to feel awesome! The Shakes have been a lifesaver in these last crazy busy months. They fill me up, and prevent me from munching on junk I shouldn't be.
So That is my list, Lets hear your spin.....